Laboratories
The laboratories we use are fully accredited and certified by the following organizations:
SAMHSA (Substance Abuse and Mental Health Services Administration)
College of American Forensic Pathologists
Urine Testing Agency for Health Care Administration
Applicable local and state licenses.
DSN is recognized as a preferred collection site for Quest Diagnostics as well as LabCorp, Alere, ATN, DrugScan, Medtox, CRL
---
Testing Options
DSN offers several types of drug testing options available to individuals, companies, organizations and schools.
Non-Regulated Testing
Hair Testing
Instant Drug Testing
Breath Alcohol Testing
On-site / After hour Testing
Nicotine Testing
---
Additional Services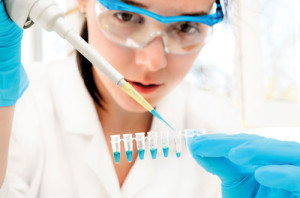 Our staff is trained by DNA Diagnostics to perform DNA collections. We have provided this service to several clients of theirs and our own as well.
DNA Testing
DOT Physicals
Pre-placement Physicals
Sports Physicals / School Physicals
Random Drug Testing
Having a healthy, reliable and productive employee is a huge concern with employers. Implementation of a random drug and alcohol testing program, will assist in preventing unnecessary accidents, reduce insurance premiums and promote safety and health in the workplace.
DSN clients benefit from our computer generated random selection program. This program assists you and your company in becoming a Tennessee Drug Free Workplace, which entitles your company to receive a 5% discount on your workers' compensation premiums.
DNA Testing Options
Court admissible results within 5 days. Same day appointments are available. Mother's participation is not required. $200 deposit required at time of collection and the remainder due prior to the release of the results. Other types of DNA testing available, please call to inquire. (i.e. Immigration, Twin Zygosity, Grandparentage, etc…)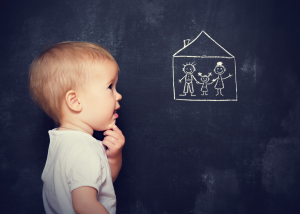 Trio Paternity Test:A standard paternity test, called a trio, involves the child, mother and alleged father. The mother's participation is always encouraged in a paternity test.
Motherless Paternity Test:Because DNA testing is so powerful, paternity can be determined even when the mother is unwilling or unavailable to be tested.
Maternity Test:A maternity test is performed to confirm the biological relationship between a mother and child—for example, in immigration cases, adoption, and hospital nurseries.
Paternity Test with Related Alleged Fathers:If two alleged fathers are closely related (full brothers, half brothers, or father/son), their genetic structure can be similar, and they might share the same DNA markers commonly used in a DNA paternity test. Both could test positive as the child's biological father.
Siblingship Test:There are two types of siblingship tests: full siblingship and half siblingship. A siblingship test provides the likelihood of genetic relationship between two possible siblings, specifically when no other relatives are available for study. Please note that a grandparentage or reconstruction test is more definitive than a siblingship test, especially if the mother is not involved.
Grandparentage Test:A grandparentage test is performed to determine a child's relationship to the alleged father's family when the alleged father is unavailable or unwilling and no post-mortem sample is available.
Twin Zygosity Test:A twin zygosity test is a DNA test that definitively shows whether twins are identical or fraternal. When twins are born, the physician usually is able to tell whether they are identical or fraternal by examining the placenta.
Post-Mortem Viability Test:It is possible to perform DNA testing on deceased individuals using their stored samples. The post-mortem viability test is performed on a sample from a deceased individual to determine if the sample yields sufficient viable DNA to proceed with further testing. The fee for the viability test is separate from the paternity test fee.
Genetic Reconstruction: Genetic reconstruction is used to test the relationship between a child and biological relatives of the alleged father, if he is deceased or unavailable for testing.
Y-STR Test: The Y-STR paternal lineage test is used to determine whether two or more males are related through their fathers (through the paternal/male line).
Avuncular Test:An avuncular test is performed to determine if two individuals are related to each other as aunt–nephew (or niece) or as uncle–nephew (or niece).
DNA Banking and Profiling:Our DNA banking and profiling services allow individuals to prepare for the future by preserving their genetic information.